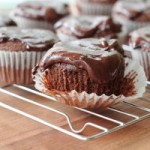 Welcome to Bake You Crazy. Our company specialise in Birthday cakes, Wedding cakes, cupcakes in the Glasgow area. We will make any type of custom cake our customers require. We provide sponges cakes, chocolate cakes etc along with Egg free cakes, Gluten free and diary free.
The most popular cakes we make are obviously for birthdays and weddings, but we also make corporate cakes, christening and communion, engagement and anniversariy cakes – infact we will make a cake for any occasion!
Childrens cakes are fun to make, for both boys and girls. However to also make adult cakes. From 1st Birthday cakes to 18th and 21st Birhtdays we make them all.
We recommend looking at Top Tier cakes website to see what our cake designers can make. There are many options to choose from, so many we cant list them all. www.toptiercakes.co.uk is where to look then contact us via our contact form.
If you dont seem to see any Birthday or wedding cake that is suitable for you, dont worry. Simply contact us with your idea and we will create a custom cake design for you.
As an alternative, you can also check our Cake in a Box. This local cake maker will design birthday cakes, wedding cakes and cupcakes for all occasions. The bakery team will create unique custom cake designs. Be sure to contact us to tell us your thoughts about your favorite cakes and designs.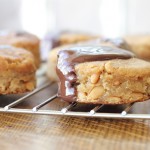 'Bake You Crazy' is a whimsical wonderland of sweetness where decadent cakes and
 cupcakes are baked from scratch every morning and savory coffee and chocolately cocoa are brewed throughout the day.
Our moist and scrumptious cupcakes are finished off with sweet swirls of the most delicious and to-die-for array of frostings. From our classic signature almond buttercream to our vanilla bean sugar cloud and our crunchy, buttery maple dream, Frosting is sure to be a sweet success with all of our customers who are looking to indulge a little or splurge a lot. For all of you chocolate lovers, our special chocolate ganache is a smooth, gooey glaze of the best Swiss chocolate and our chocolate fudge frosting, is a deep, rich halo of condensed chocolate.
Live. Laugh. Love. Dessert. That's our motto here at our little bakeshop, We hope you can taste the deliciousness already.is a whimsical wonderland of sweetness where decadent cupcakes are baked from scratch every morning and savory coffee and chocolately cocoa are brewed throughout the day.
Our moist and scrumptious cupcakes are finished off with sweet swirls of the most delicious and to-die-for array of frostings. From our classic signature almond buttercream to our vanilla bean sugar cloud and our crunchy, buttery maple dream, Frosting is sure to be a sweet success with all of our customers who are looking to indulge a little or splurge a lot. For all of you chocolate lovers, our special chocolate ganache is a smooth, gooey glaze of the best Swiss chocolate and our chocolate fudge frosting, is a deep, rich halo of condensed chocolate. We hope you can taste the deliciousness already. visit our sister site